For sale :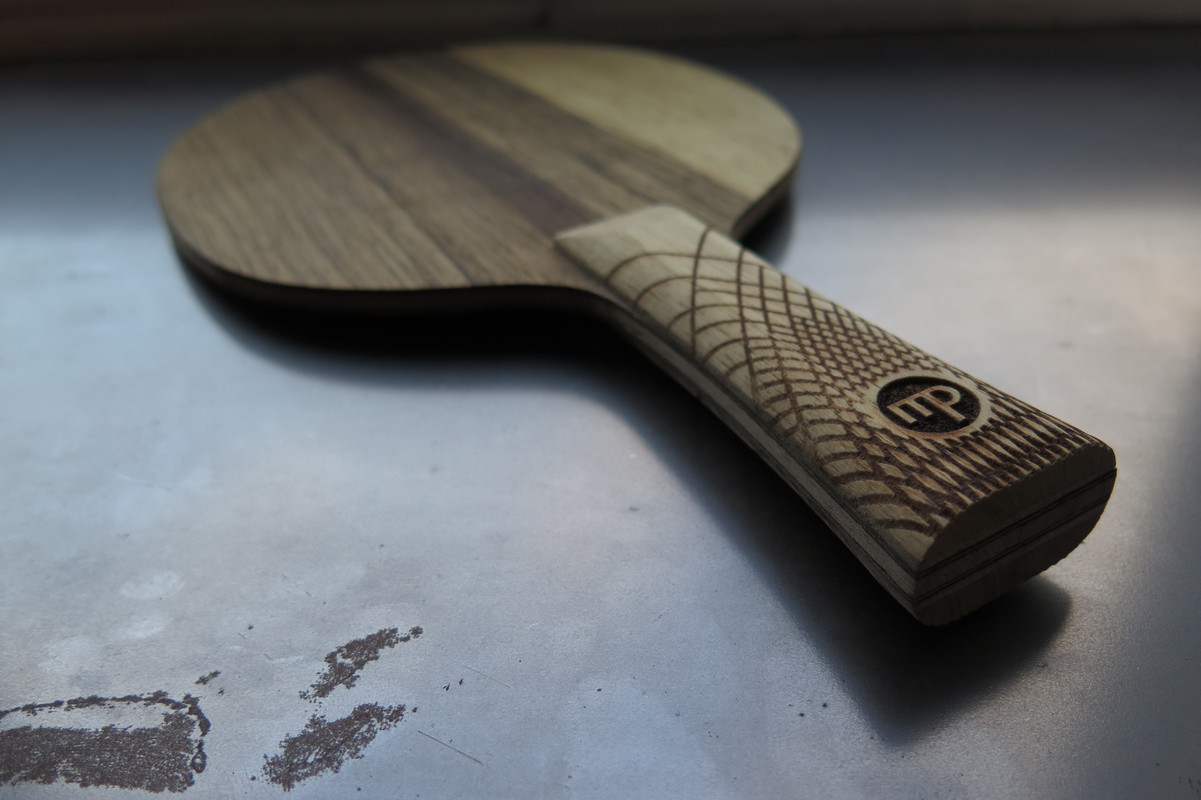 Composition : black limba, balsa and carbon
Weight : 73g
Speed : OFF-
Head size : 150 (w) x 157 (l)
Thickness : 5,6mm
If you're a fan of all-wood blades like primorac, stratus powerwood, korbel, ... this might be something for you. This blade is a lightweight alternative. Worth a try if you feel like your setup is too heavy and sluggish with modern style rubbers. The reduced weight will enable you to accelerate faster and use more of your wrist without straining it. Although this blade has 2 layers of carbon, it still has some flex, which makes it controllable. The core is made out of balsa, but the typical balsa properties (that are too dynamic for most people) are toned down. The blade plays a bit more dynamic then a classic wood blade. On soft shots the speed will be reduced slightly (good for pushing and slow topspins that dip just over the net) and on hard shots there will be some extra catapult. The beautifull blad limba outer plies are good for spinning the ball. To summarize my impressions : lightweight alternative (15grams lighter!) to classic all wood blades, slightly more dynamic playstyle but not as extreme as typical balsa blades.
The handle is decorated with an engraved pattern that adds some extra grip and helps to keep the handle a bit more grippy when sweating. The handle is wide like my other blades, but a bit thinner than usual. if you are used to butterfly blades, this will still be quite thick.
Price : 70 euros (excl. shipping)
Location : Belgium
I hope you guys like it.