Intu Net wrote:
I looked around the forum and did some searching but could not find any information on this subject. I play pengrip and like to flip my bat around and use the wooden side of it. Not only does it produce a satisfying sound, that must be similar to the one produced by the cigar boxes used by the pioneers of our sport in the days when everyone smoked, but I find it to be an effective way of dealing with spin. It also, for shots without spin at least, seems to be faster than the tackifire drive I use on the other side. But it seems like just the kind of thing that the ITTF would ban for no apparent reason. So I was wondering, firstly, if it is legal to use this technique, and, secondly, if anyone has any tricks or set-ups that they would care to share.
This USED to be legal, back in the 1980s - I remember people doing it once in a while. No one actually practiced doing it, so a lot of the time the ball ended up going where the player did NOT want it to go! Back then, it was mainly Japanese style penhold bats with wood on the back. IIRC this went out with the advent of the two color rule.
Retriever wrote:
At one stage there were: bare wood, sandpaper, vellum, pimples out rubber with & without sponge underneath, pimples in rubber with and without sponge underneath, whatever else anyone could dream up, and no restrictions on the thickness of any covering.
You forgot the one that started all the trouble, thick bare sponge!
Before that, NO rules whatsoever.
By the way.. here's something REALLY evil for the back side of a racket:
http://ttnpp.com/store/dawei/451-dawei- ... nge-6.html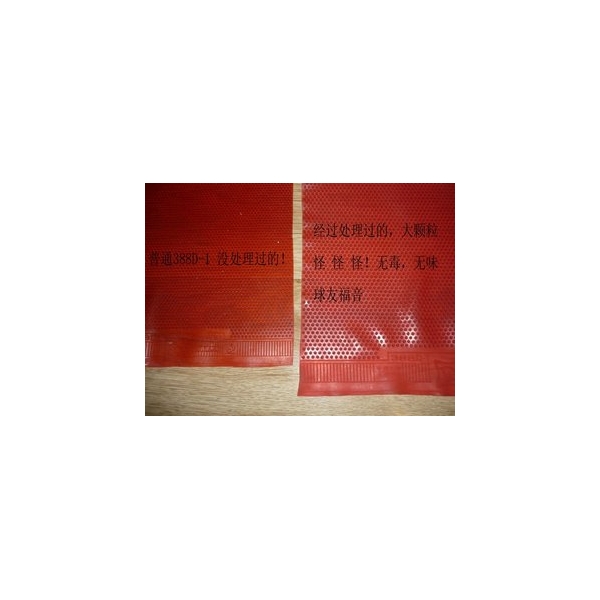 Or this:
http://ttnpp.com/store/dawei/452-guai-j ... nge-6.html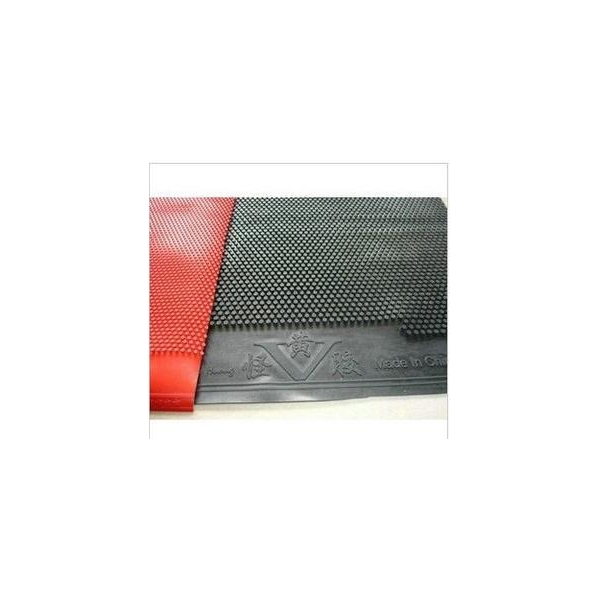 Dr. Evil, despite the name, is pretty standard stuff, so much so it's allowed in Hardbat competition. This stuff, I've seen people get pretty vehement about - rants, curses, etc.
Iskandar