Thanks Ross, and your asymmetric blade is so well finished, what's your method with the hand rubbed oil? I've unrestricted the image size now so here are some reposted pictures showing a bit more detail. First one is: light ply-cherry-light ply, with tulip wood handle. (light ply seems to be made of a layer of tulip either side of a layer of balsa, each layer 1mm thick). It makes the blade 7ply. Handle is 2 coats danish oil applied with a cotton rag.
Second is a composite experiment, walnut and obeche inner ply, cherry and walnut outer veneers, hollow tang and handle, with cherry and wenge detailing. I varnished this blade completely with 2 coats water based dead flat matt but will never varnish a handle again, you can see it already flaking after a couple weeks use.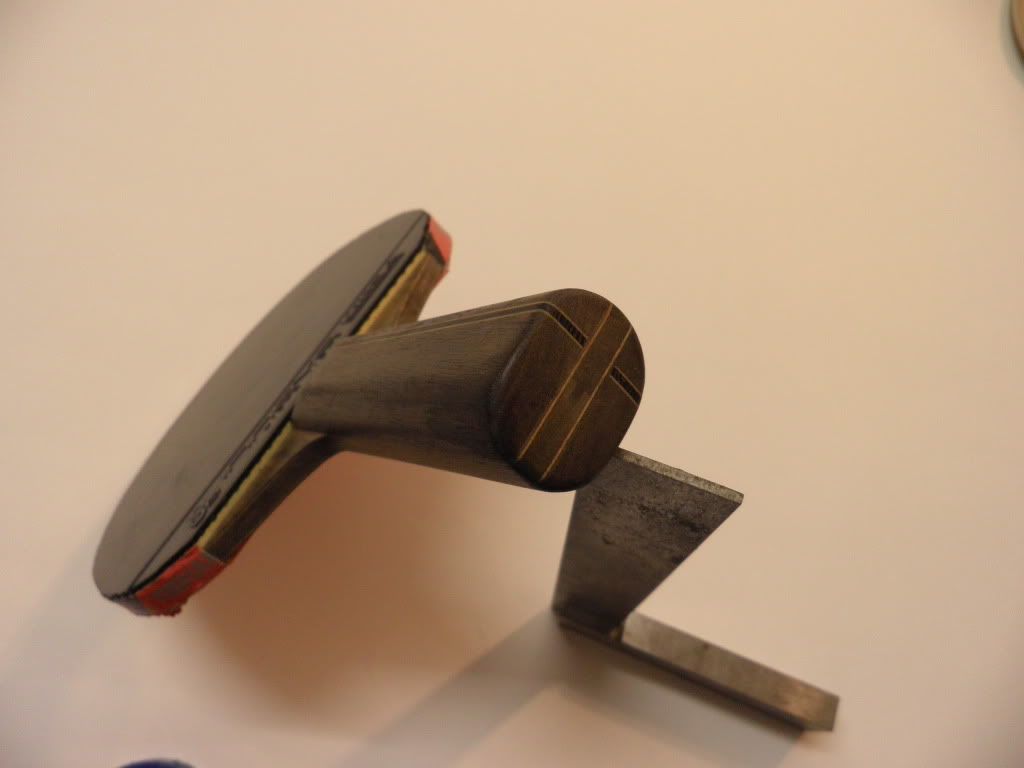 Third is my girlfriends lime and balsa composite inner layer with koto and cedar lebanon outer veneers. The tang is hollow but the lime handle is solid. The detailing is rosewood. It plays nicely and is much more balanced than the full hollow grip concept. Head is acrylic sealed, handle is 3 applications of linseed oil with a cotton rag. Hope that it's not too boring as I've written and posted this before but those previous pictures were ridiculous.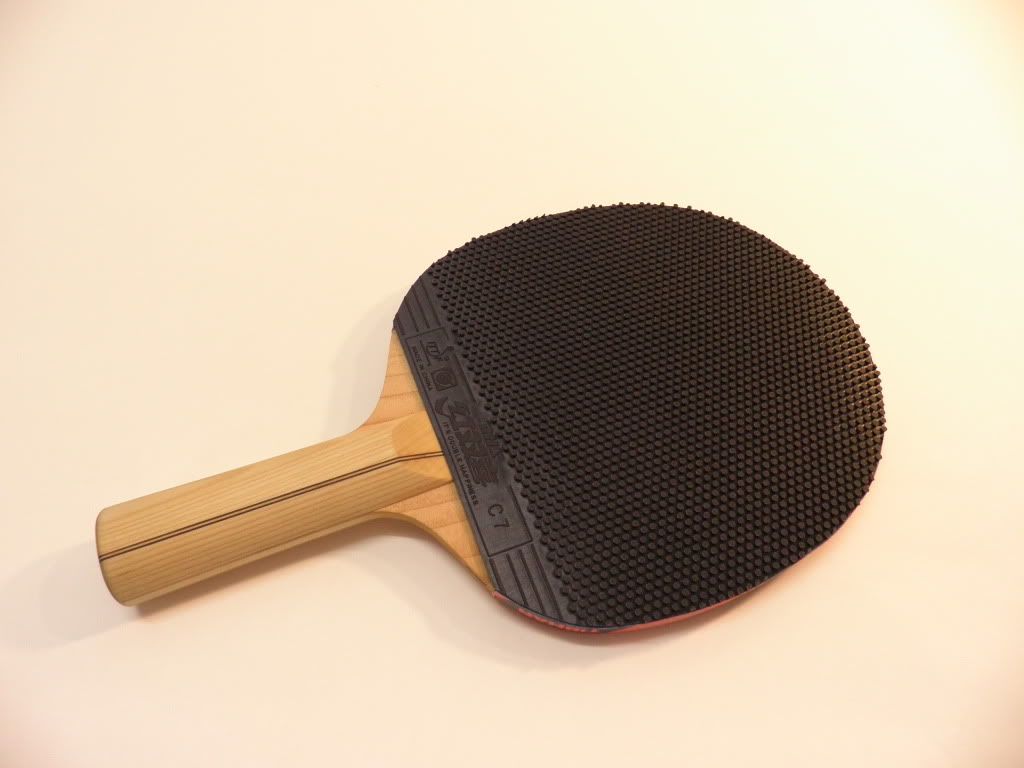 Will now try and get the latest balsa core blade to a better picture size.
Thanks, Adam