Just got this new blade from JUIC, and since I liked the look I thought I'd share some pics (below).
It's a 5ply 2 carbon layer blade. Finish on the blade is very good and smooth. The outer layer is thin but hard... not sure that it is but I've seen it on another blade but can't remember which one... where are you Silver / Rok?
Handle is a little thicker than normal, which I quite like since most handle are a little too thin for me. The blade feels quite solid... not sure if it's just the handle that makes it feel that way.
The blade is rated ALL+, but it feels faster than that to me, probably OFF- to OFF. It only has a little spring when bouncing the ball hard.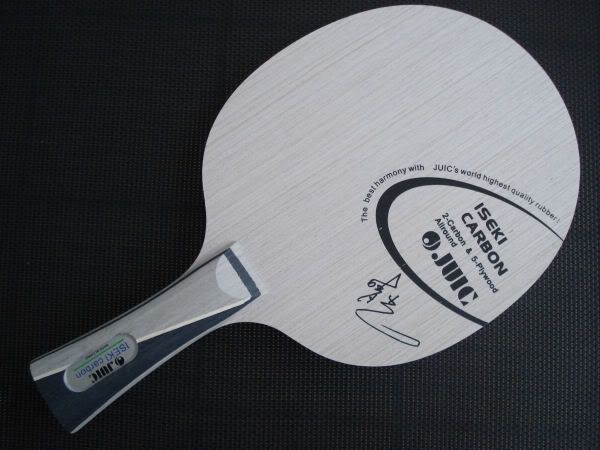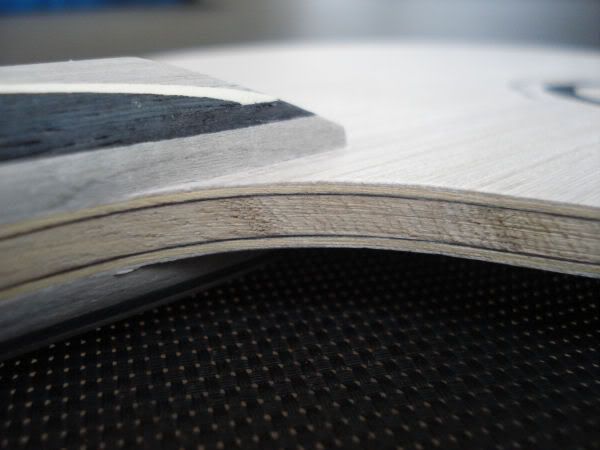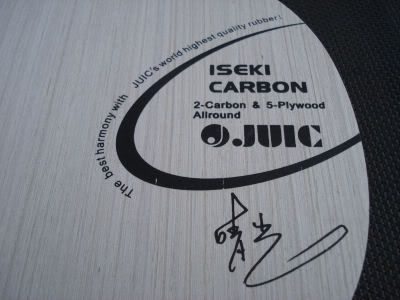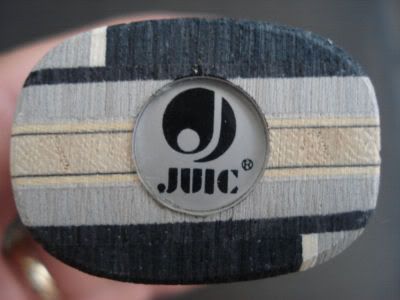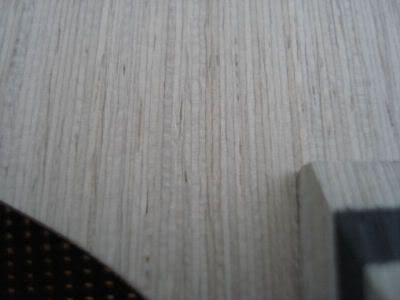 _________________
OOAK Table Tennis Shop
|
Re-Impact Blades
|
Butterfly Table Tennis bats
Setup1:
Re-Impact Smart, Viper OX, Victas VS 401
Setup2:
Re-Impact Barath, Dtecs OX, TSP Triple Spin Chop 1.0mm
Setup3:
Re-Impact Dark Knight, Hellfire OX, 999 Turbo
Recent Articles:
Butterfly Tenergy Alternatives
|
Tenergy Rubbers Compared
|
Re-Impact User Guide