After tonight, I dont know if I got a bad batch of rubber, today in Sydney it was quite balmy for a winter, a very heavy fog in the morning and sunny during the day led to humid temperature. I played in a non air con setting and the rubber felt very slippery, everytime I did touch it the topsheet was moist. There are some blotches on the topsheet that I have noticed when putting it on, but did not have much concern... It reminded me of the bad batch avalox sterco???
I took a photo on my mobile phone camera, so you can check it out, and want to know if it's conisitent with other GD taichi users?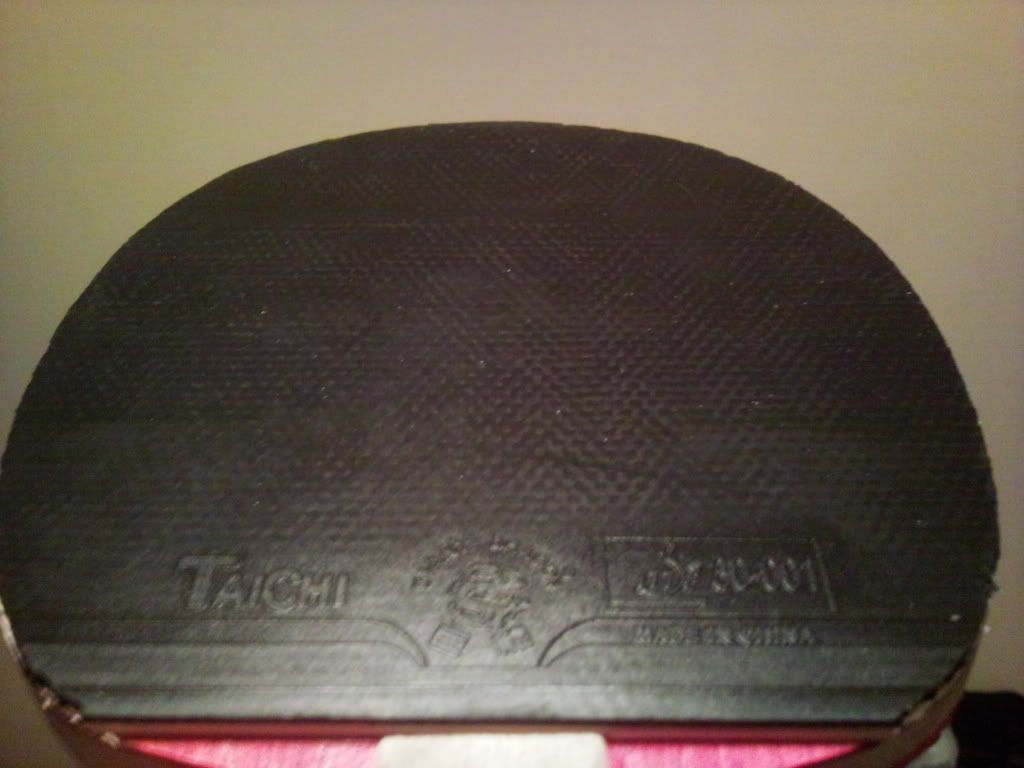 I know the photo is poor quality, but there is some inconsistency with the topsheet by the dark and light shadows...
Well, back to business...
Serving - the serves can be kept tight, even with a off+ rated racket, I dont usually consider myself as a specialist in this department, but producing short serves, heavy or light backspin is easy.
Return of serves - As the rubber or environment, did not eat spin, rather than absorb it, I did not have much troubles, putting the ball back safely or block, attack, push. which put pressure on the opponent.
Throw of rubber - it's lower than normal.
Blocking - much slower than shadow, but it did have a anti or absorbing spin effect at the time, (I am not sure if this is the properties or because of the humidity in the room)
Hitting - I did not do much today as I wanted to try out the rubber with a more passive approach, but when I did the speed was still medium-fast, perhaps the first one I hit but the second I have to loop drive.
Loop drive - it's very low throw and comes fast with a little bit of little spin, playing counter - counter topspin raliies, the other end would somehow dup it in the net?
Looping - the spin is okay, not heavy... But I told a guy too just chop with his pimple and had no problems looping through his balls.