Hello,
I am the developer of the manager game Table Tennis Manager and want to make a short introduction. Developing the game since some years now I launched the englisch version this monday. You can play it with a browser and a internet connection. The game can be played for free but has some premium features if you want to assist us. We got over 1.000 players already. Hopefully some of you find it interesting as well!
Table Tennis Manager
https://www.tabletennismanager.com
Some Features
Your own table tennis team
Training and analysis
Sponsorships and finances
Championships and tournaments
Infrastructure and buildings
Create your own rackets
Some screenshots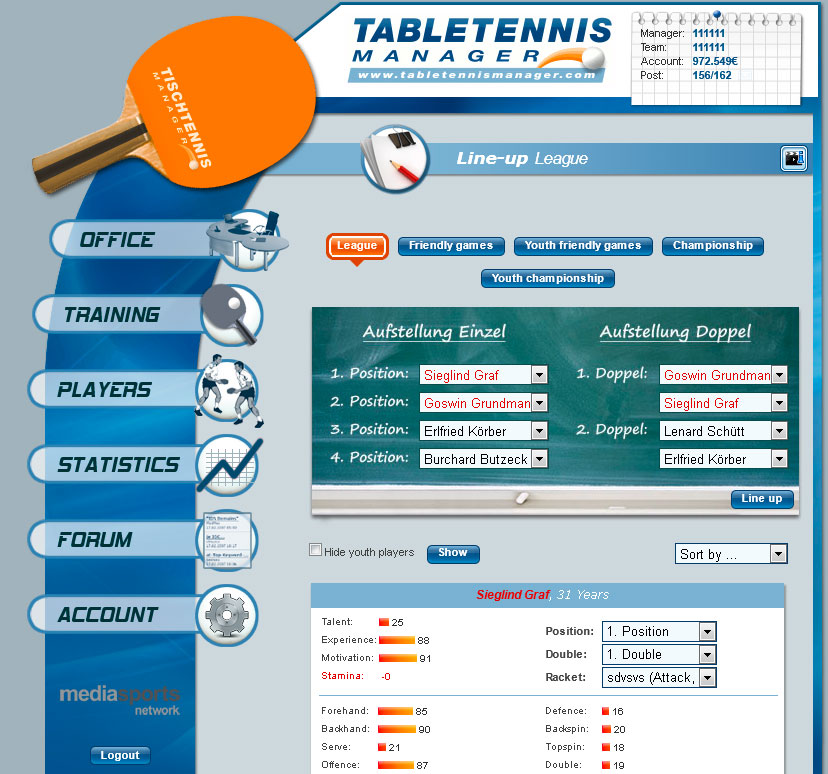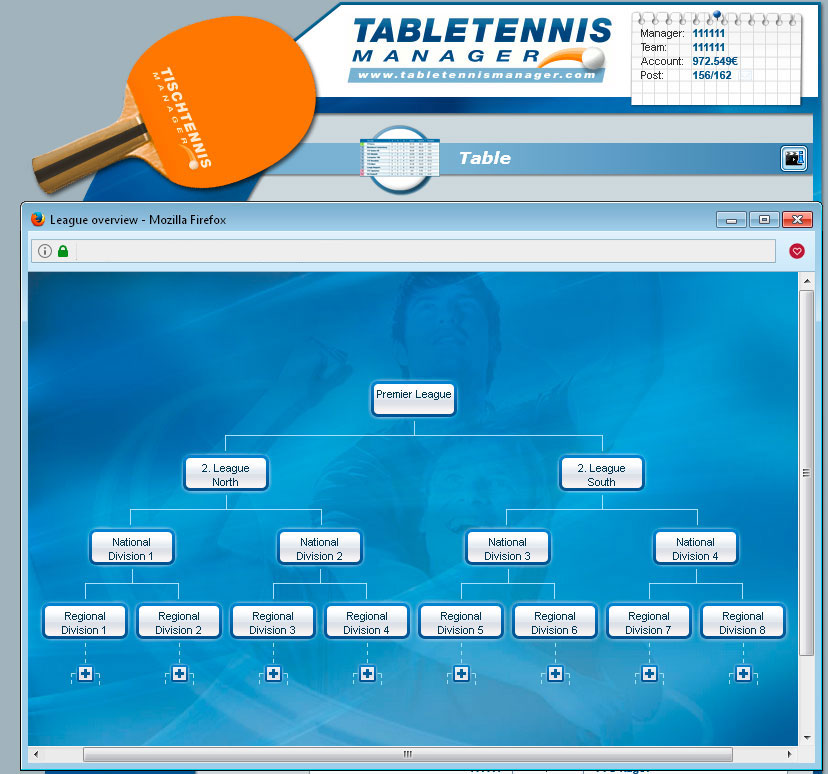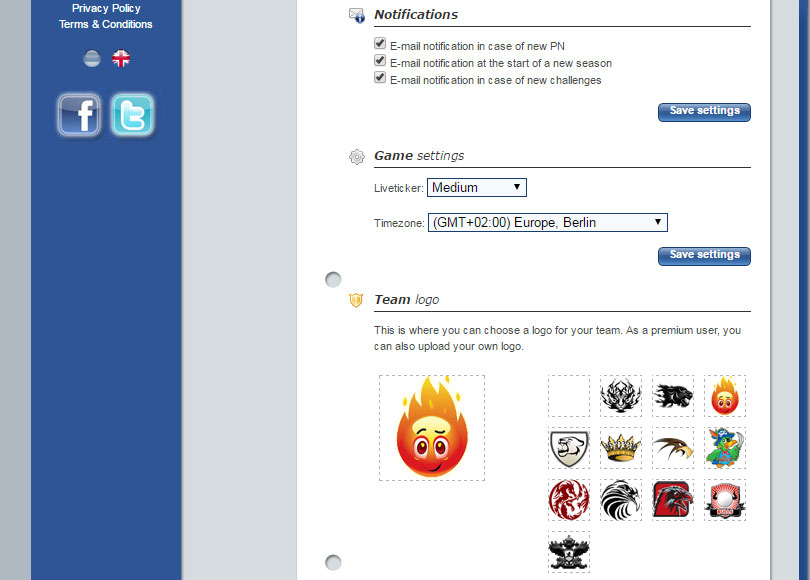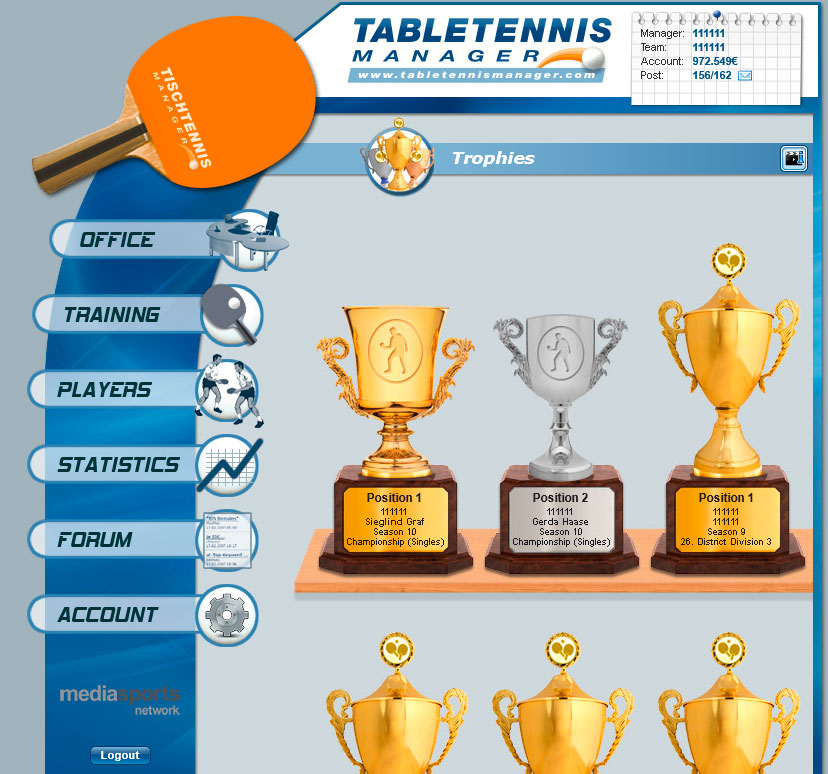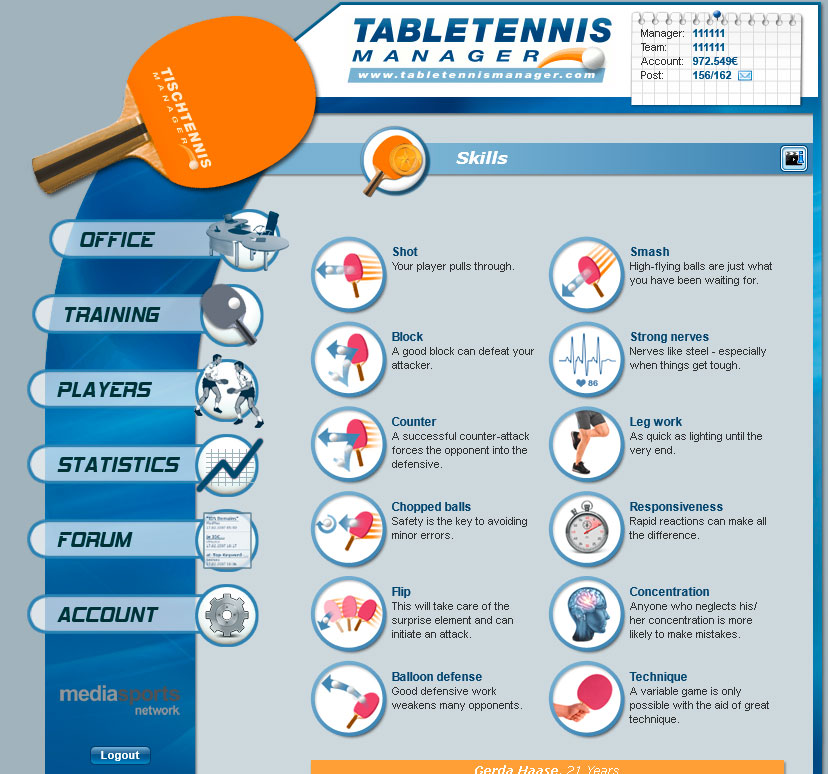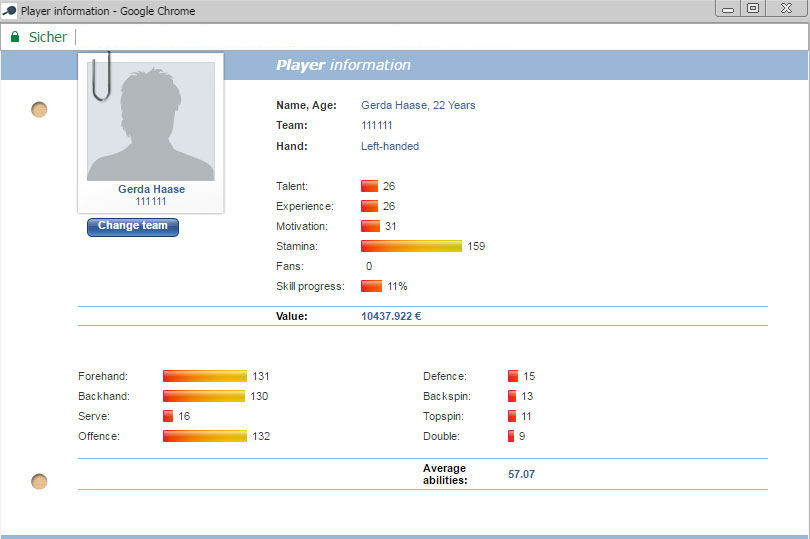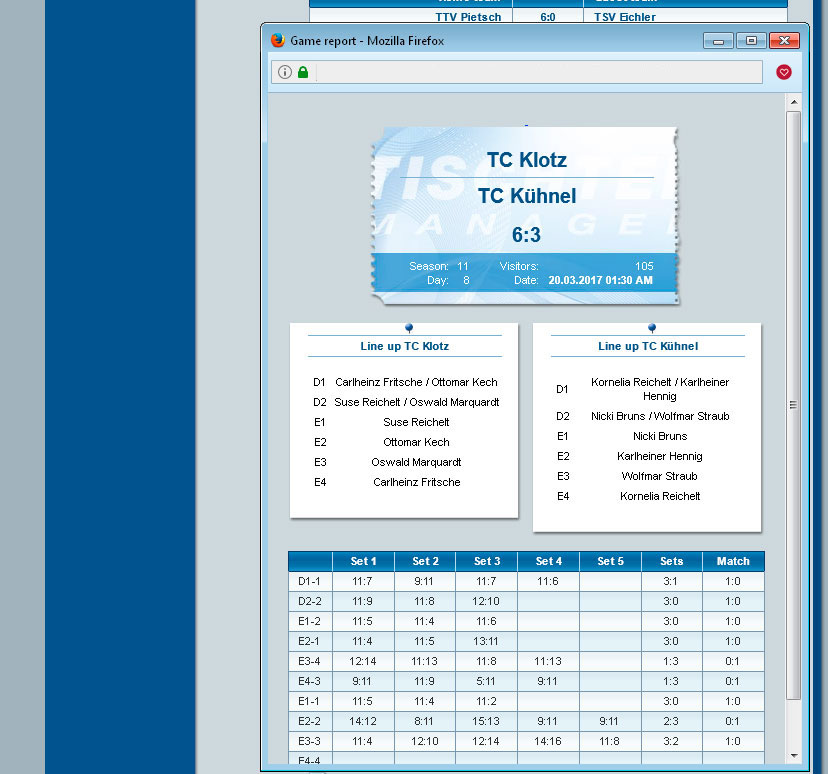 You can give me a feedback here and I will have a try to answer your questions as long as my English permits...
Have fun playing!