I bought this Twister Max in Hong Kong a month ago and have decided to play it to see the difference against DHS Skyline 3 - 2.2. Unfortunately, I like twister's performance better than Skyline 3 so far.
Rubber cover:
Rubber on R*1 (a week)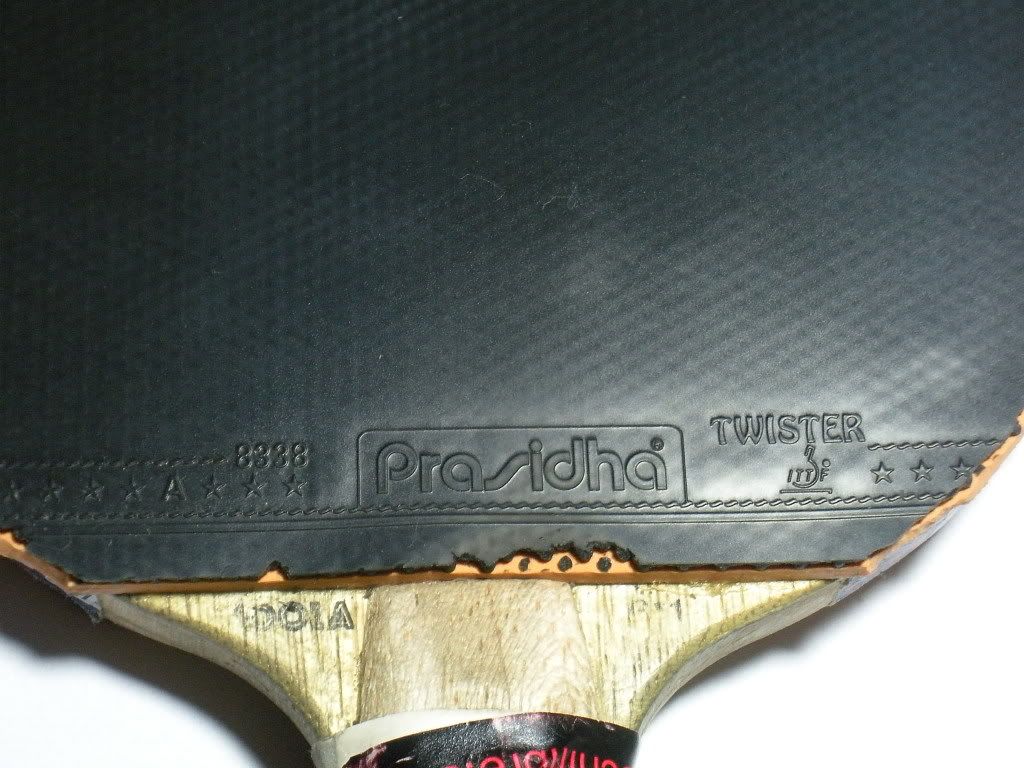 Twister Max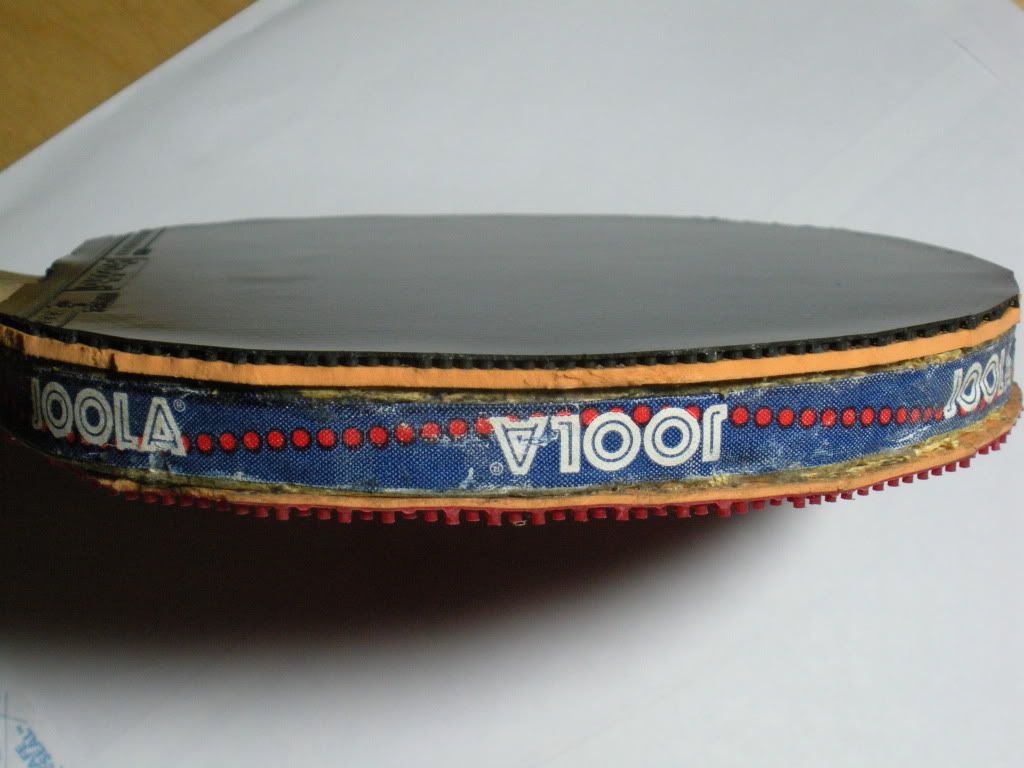 Twister edge problem
This is how Prasidha wrote about this rubber.
"Has speed and spin just like wipe with speed-glued." Hardness with 39 degree, available with 1.8, 2.1 and Max sponge.
Compared with Skyline 3 - 2.2 , speed is about the same, but generates slightly more spins. Low throw angle with pretty good control. Best of all, I can chop with it, either from flat hit or looping drives. Short games are equally enjoyable. Chop block has no problem. Punching (one of my requirements for inverts) performed satisfactory.
Due to the speed-glue like properties, the edges of the rubber top sheet tend to break easily, see picture above. I don't know how long this rubber will last, for more than $20 a piece, compared to $12 I got for Skyline 3, I have to think hard.
Anyway, I have this on one of my R*1 blade and will continue to play alternatively with Skyline 3 on the other R*1 blade. In a month or so, I will find out which one belong on the R*1.
By the way, I did put one layer of EEII on before gluing, just like I did with Skyline 3.
Tat