haggisv wrote:
Did it look like these?
Thickness: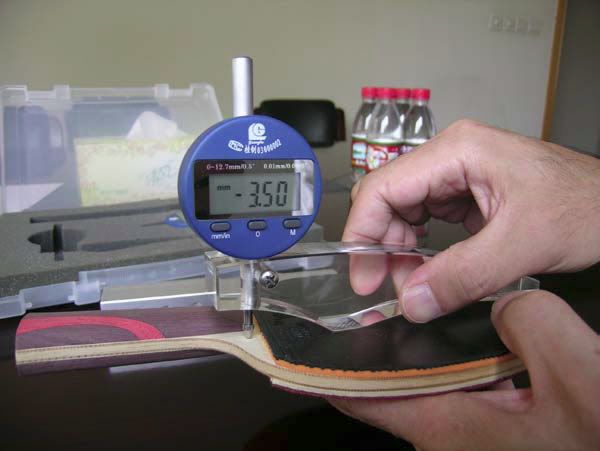 Flatness:
I'm not sure where you can buy these... I would be interested to know as well.
..right!
(I haven't learnt how to import photos
yet) It looks like a very user friendly tool no?...Let's see if someone has an idea where this toy could be bought or, maybe, it is just model made for the exclusive use by ITTF?...I can imagine that local umpires would be really impressed
seeing a player with such a tool in his hands during a tournament (or think that he's mad
) ...all the other players a bit less
This leads me to a question...in theory could a player ask an umpire to check his opponents' racket
using the above tool which would be kindly handed over to him?...