I think her style (like Bilenko) could be called "twiddler". It is unbelievable how often she twiddles her blade, both at FH-side as at BH-side. Here are some older pictures from 2011, so not necassarilly what she's playing now. At that time, she was using a Defplay instead of JSH. BH is clearly FLII, FH: ... ?
BH: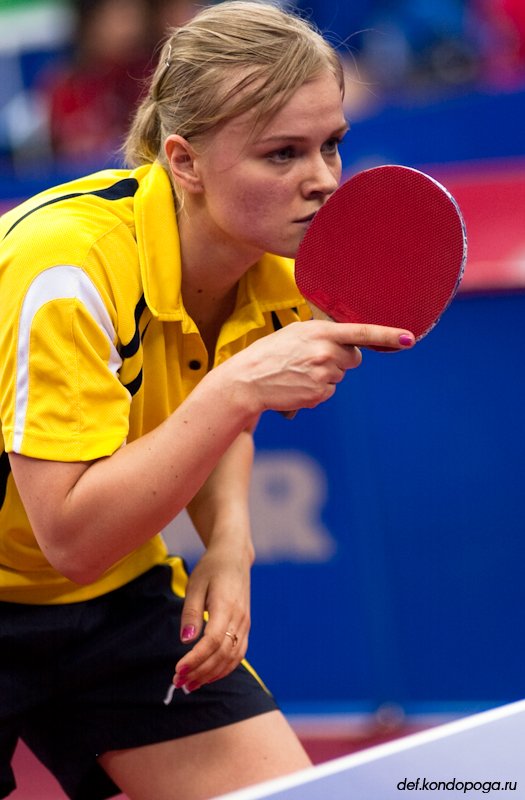 FH: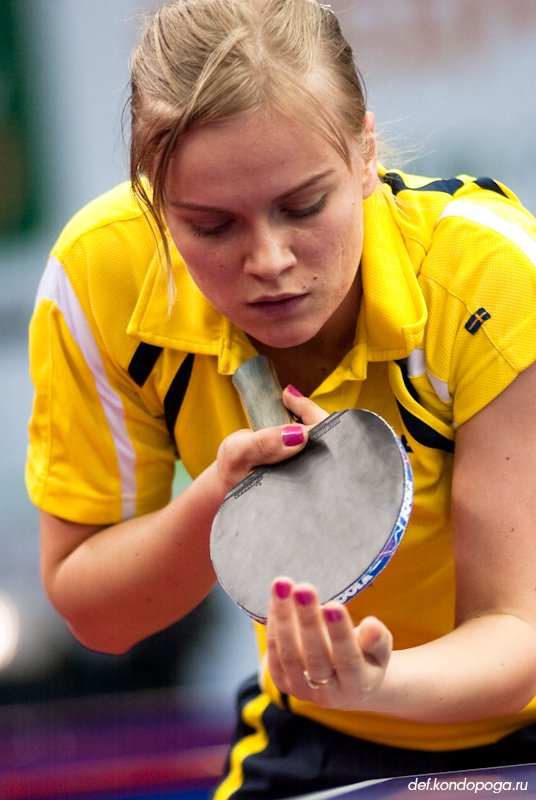 Kees wrote:
Good footage, interesting match, thanks Pipsy!
I think Gaponova wins because she is systematically looking for opportunities to attack, which pays off even though she makes many mistakes executing the actual attack strokes (her opponent makes more).
I wonder what thickness her forehand rubber is. When she hits, the ball seems slower than when her opponent hits it, but that is hard to judge...