WhiteDoggo wrote:
adyy wrote:
WhiteDoggo wrote:
What european wood types can be used for core? Only basswood?
Spruce too. But it will be a bit tricky to match with something else.
Going by the hardness and density itself Willow sounds like a good candidate to replace Ayous too. Any opinions on that?
Going with the same "param by param" comparison I deducted that Ash could be used instead of Koto and Pine instead of Limba, how wrong am I here?
I will try to share you some stuff from what I have learned by miself in the last 2 years, while analizing values, staring at pictures on the net, glueing ply and recording frequencies. Anyway, please keep in mind that I am a self teached hobbyst in this field and I may be wrong.
If you look only density, stiffness and Janka hardness you might get into the idea that many woods are alomost similar, but it is a wrong path in the field of TT making. For an engineering field like house-roof building they can be (more than) enough, but not for TT. Here we keep these toys in our hands and we need to fell the ball at impact. And this feel is what helps us build better reflexes and play (hopefully) better.
In my opinion, together with these 3 factors (density, hardness and stiffness) there are another 2 factors that influence speed and feeling:
wood pores
and
fiber structure
.
I will take your examples and disect them a bit, just to explain a bit better what I mean.
Willow vs Ayous
You mentioned Willow and Ayous, and their performances are like these:
BlackWillow - density=0.42, Janka=1920N, stiffness=6.97GPa
Ayous - density=0.38, Janka=1910N, stiffness=6.69GPa
but only these 3 values are misleading. If you analyze their pore structure, you will see they are totally different woods.
Here they are:
Willow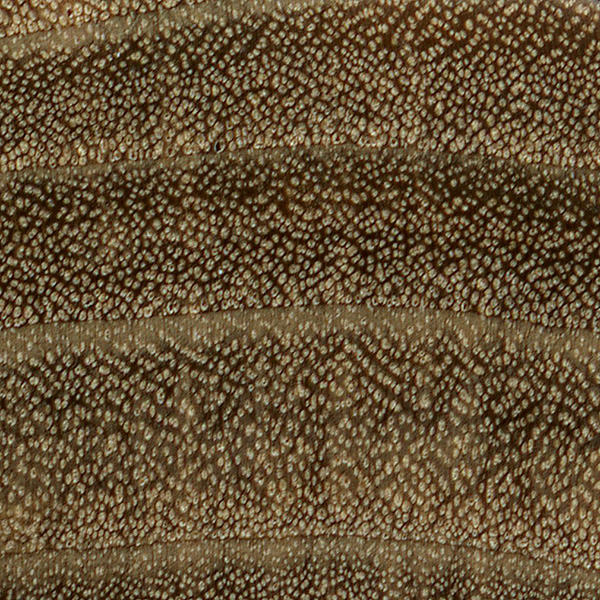 Ayous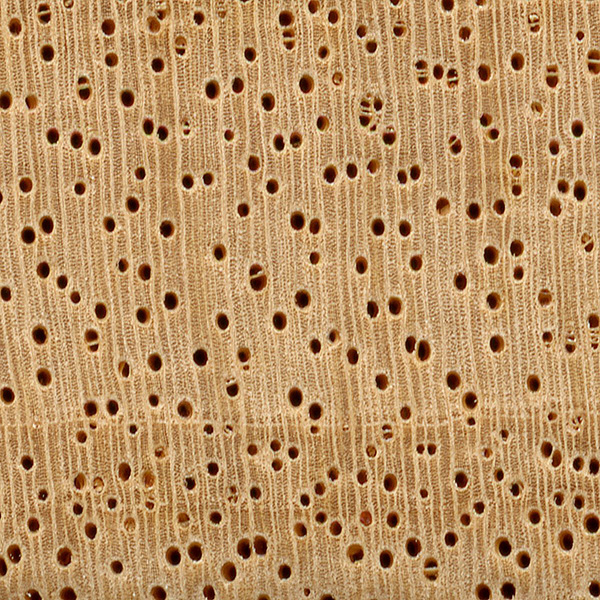 Willow has a bit harder sapwood with many small pores (almost typicall structure for temperate climate woods), which gives you a structure good for absorbing impact. This is why this wood is/was used in defensive blades.
Ayous has softer sapwood (you can feel that when you carve it by hand) with big-wide pores. This structure it has is very sponge like and the air trapped there makes is very bouncy. This is way it is good as a core layer in offensive blades.
Another factor is the feel factor. Those pores in the wood act like some sort of resonance tubes and makes the wood resonate at different frequencies depending on their pore structure, stiffness, hardness and density. This is why many of the all-wood blades that use ayous, you get a very nice feedback at ball impact.
Pine vs Limba
This is a very misleading comparison. Those 2 woods are even more different. Limba has also pores and it has interwoven fibers, while pine has very distinct parallel fibers (dark colored ones that grows during winter and light coloured ones that grow in summer).
Limba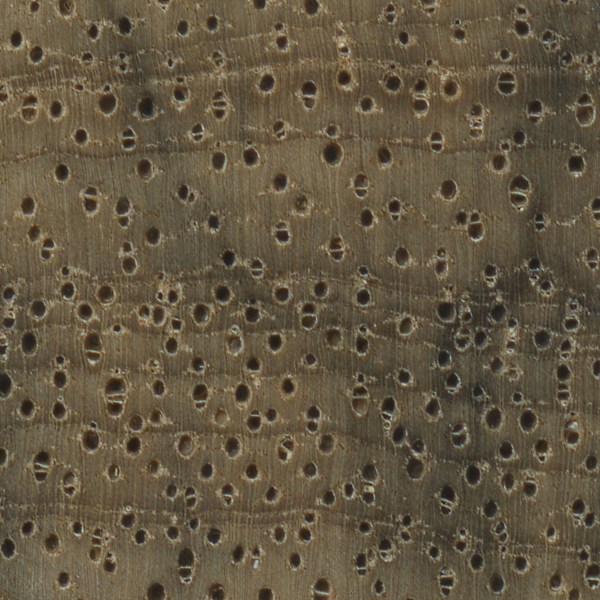 Pine
(pinus radiata here)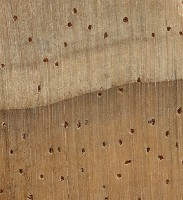 Anyway both these woods will offer performance and nice feeling in a TT blade, but the way they do it is (almost totally) different. Limba vibrates and gives a specific staying feel (like the ball stays a while on the blade) while pine will give you some different feel (like the ball goes a bit into the blade and is then thrown out).
Ash vs Koto
Here you nailed it a bit, because these are 2 very nice woods offering good performance, both of them. Still Ash is denser and stiffer than Koto (0.67 vs 0.59 and 5870N vs 4200N) and I think it can produce a bit faster blades if it is used in a ply where koto was used previously. Anyway they have some different character compared to each other, also because of the pore structure. Here it is:
White ash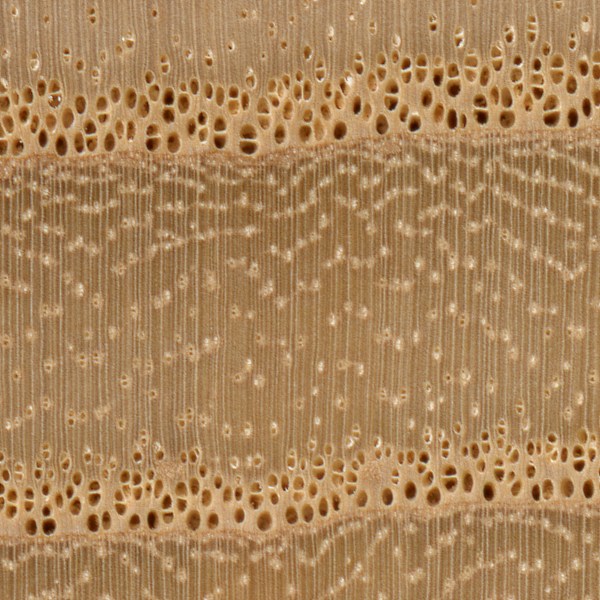 Koto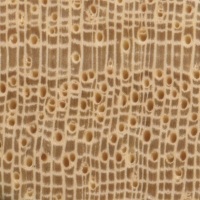 You may think that it cannot be like that. But the fact is, when glued in a Ply it's almost a big difference, in the way you feel the ball impact and the game itself.
Once you will aquire some veneer and build-up a collection, I propose you one experiment consisting of 2 blades (using Ash and Koto).
Builds are like these:
Blade 1: ash - ash - pawlonia(kiri) - ash - ash
Blade 2: koto - koto - pawlownia(kiri) - koto - koto
where
ash
and
koto
is veneer of 0.6mm and the
paulownia(kiri)
core is 3mm.
The first composition is similar to what you can find in the Nittaku Violin blade, which is a thin blade with a hard feel that is considered to be a fast blade (OFF- to OFF speed).
Now, try to glue the second ply and see what you get !!!