This is a new blade from Sanwei. Sanwei have been around for many years, but recently seem to have become a bit more serious about rubbers and blades. Fellow member and friend Pimple Lover, who runs a shop and Thai website (
http://www.pimplelover.pantown.com
) kindly let me try this blade as he felt is was quite unique, so that I could review them here.
Basic Stats:
Plies: 9-ply
Thickness: 7.7mm
Weight: 97g
Speed: OFF++
The blade came shrinkwrapped, which I think is always a good idea to protect it from moisture. The finish on the blade is excellent, very smooth and among the best I've seen, especially from Chinese manufacturers.
The blade has a very solid feel, partially due to the weigh and thickness I think. Pictures are shown below. The only confusing bit was the speed marking... not sure if I get their system, but it's not really important.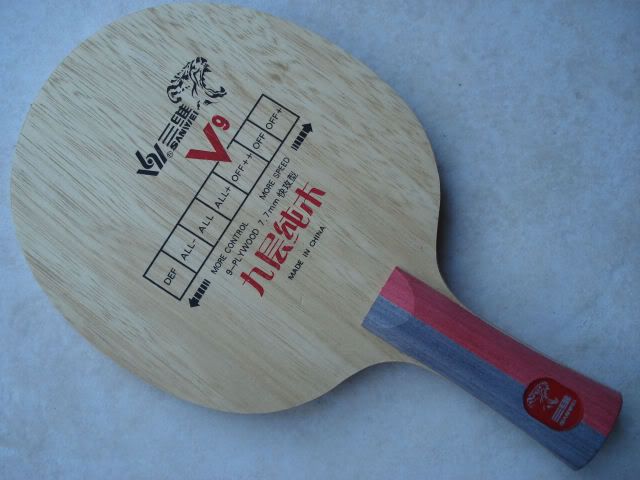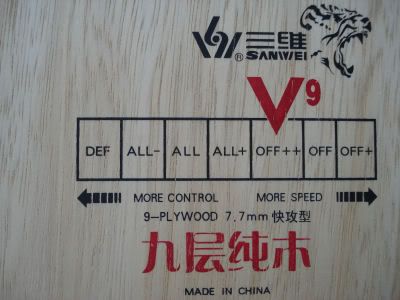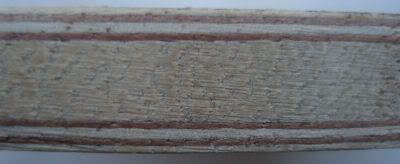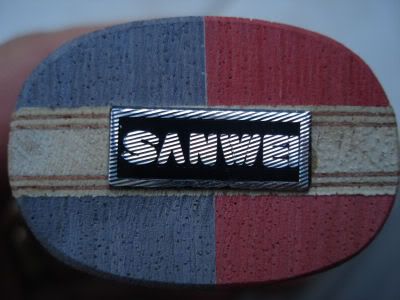 The blade feels quite fast, around the lower end of OFF+. It feels quite stiff, perhaps a little flex at high impact, but it does not feel hard. I'd rate the hardness as medium, and it does not have any sort of ping that you get from carbon blades.
I've had a few hits with it, and it's got quite a nice feel. It seems to work better with firmer sponges rubbers, where it's a good power looping bat. It reminds me a little of the Avalox P700, which also has this solid feel, although the P700 has a softer feel.
With the right rubber, it would suit a power looper, but also those that like to hit the ball, as it hits beautifully.
_________________
OOAK Table Tennis Shop
|
Re-Impact Blades
|
Butterfly Table Tennis bats
Setup1:
Re-Impact Smart, Viper OX, Victas VS 401
Setup2:
Re-Impact Barath, Dtecs OX, TSP Triple Spin Chop 1.0mm
Setup3:
Re-Impact Dark Knight, Hellfire OX, 999 Turbo
Recent Articles:
Butterfly Tenergy Alternatives
|
Tenergy Rubbers Compared
|
Re-Impact User Guide