nelsonchen wrote:
I use window sealing foam. It's cheap, light and a super good protection. There are so many choices online. Choose one with proper width and thickness. If the sealing foam can't attach properly on the blade, apply a bit glue on both the blade side wall and the sealing foam. Then they will stick together very well.
This stuff?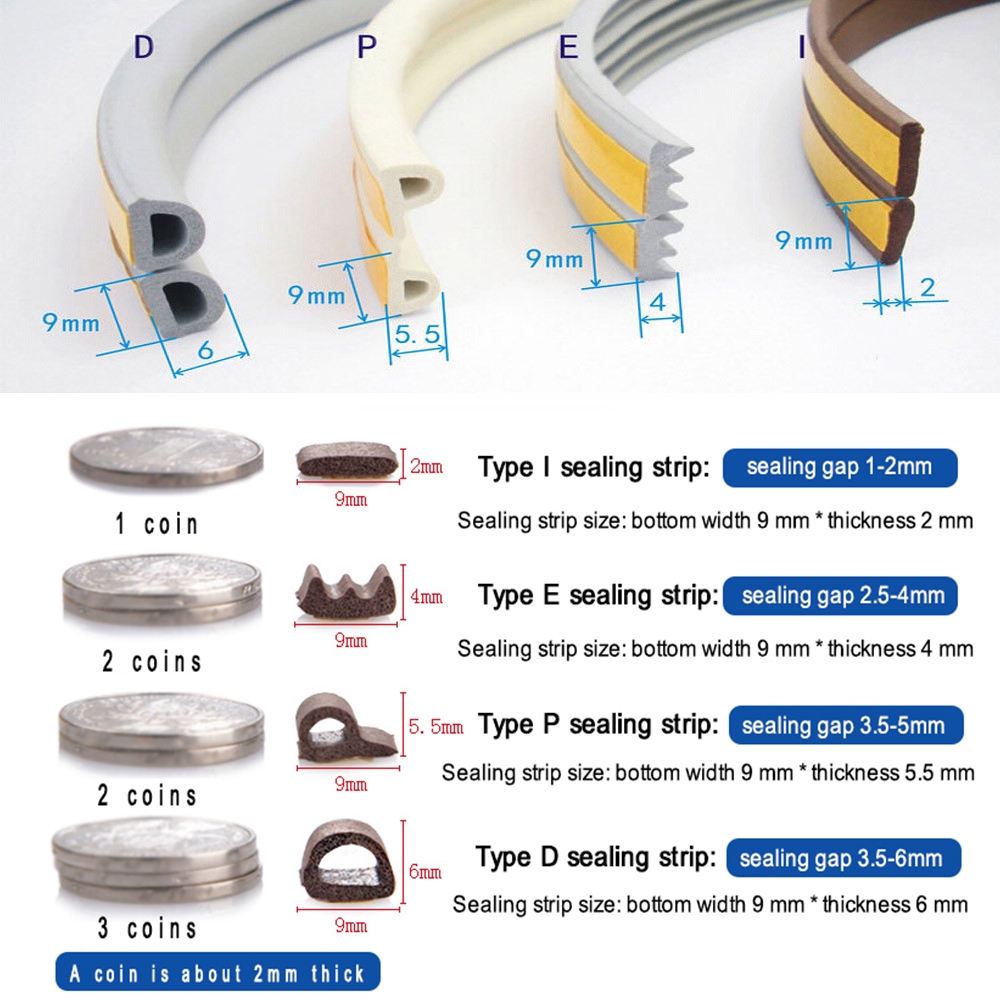 I remember I suggested using this maybe 4 years ago and had several people tell me that:
1) It was stupid, 2) It looked stupid and 3) It was illegal (Igor..
)
Yeah, lots of different options, there's even thicker stuff made of less dense foam (which I don't think would work as well). Never tried it myself (I didn't have this problem), so no personal experience, though I did buy a bunch of the stuff once for.. er, sealing windows (it makes a huge difference in one's electric bill, and how cool a room actually gets when you seal the windows and doors). Don't think it'd prevent the sort of damage the original poster was talking about, though... I remember about twenty years ago a friend put a 1 inch deep, 90 degree divot in the side of his blade by hitting the edge of the table while doing a tomahawk serve. Nothing's going to prevent that, not even 3mm carbon fiber strip. Which is available, by the way:
https://shopee.com.my/Carbon-Fiber-Flat ... -x-1000-(L
)-(Optional)-CFF-i.92575144.3001650433
https://www.aliexpress.com/item/4000169740911.html
Yurifi wrote:
well, in the old days, when celluloid table tennis balls were all around us, I would take one crushed or worn, and just dissolve it in a little bit of nail polish and then apply it to the edge. there was no better protection than this ...

but now, I have no idea, how to do it ...
The modern equivalent would be thin super glue - it'll soak into the wood and solidify, and it's essentially acrylic plastic. If you actually want a layer of cellulose nitrate (which is what the balls were), find some balsa wood cement, e.g. Duco or SIGMent or Ambroid:
https://www.amazon.com/Duco-Cement-Mult ... B07MWK3D9G
https://www.stevensaero.com/product/sig-ment/
If you don't care what plastic you want, you can ask your friend who builds plastic model kits for old sprues and dissolve them in acetone (this would be polystyrene), or you can do the same thing with styrofoam peanuts or packaging (this would have the advantage of being colorless or white instead of the usual grey).
Iskandar