I got a sheet of Pro Blue in 38.5 degrees this week. The packaging looks to be a copy of DHS's recent stuff with the tear-off strip at the back.
The strange thing with this one is the topsheet. I have a sheet of Target National here as well (38 degree), and although they have the same ITTF codes of 62-001, the topsheets are really different. Here's a pic: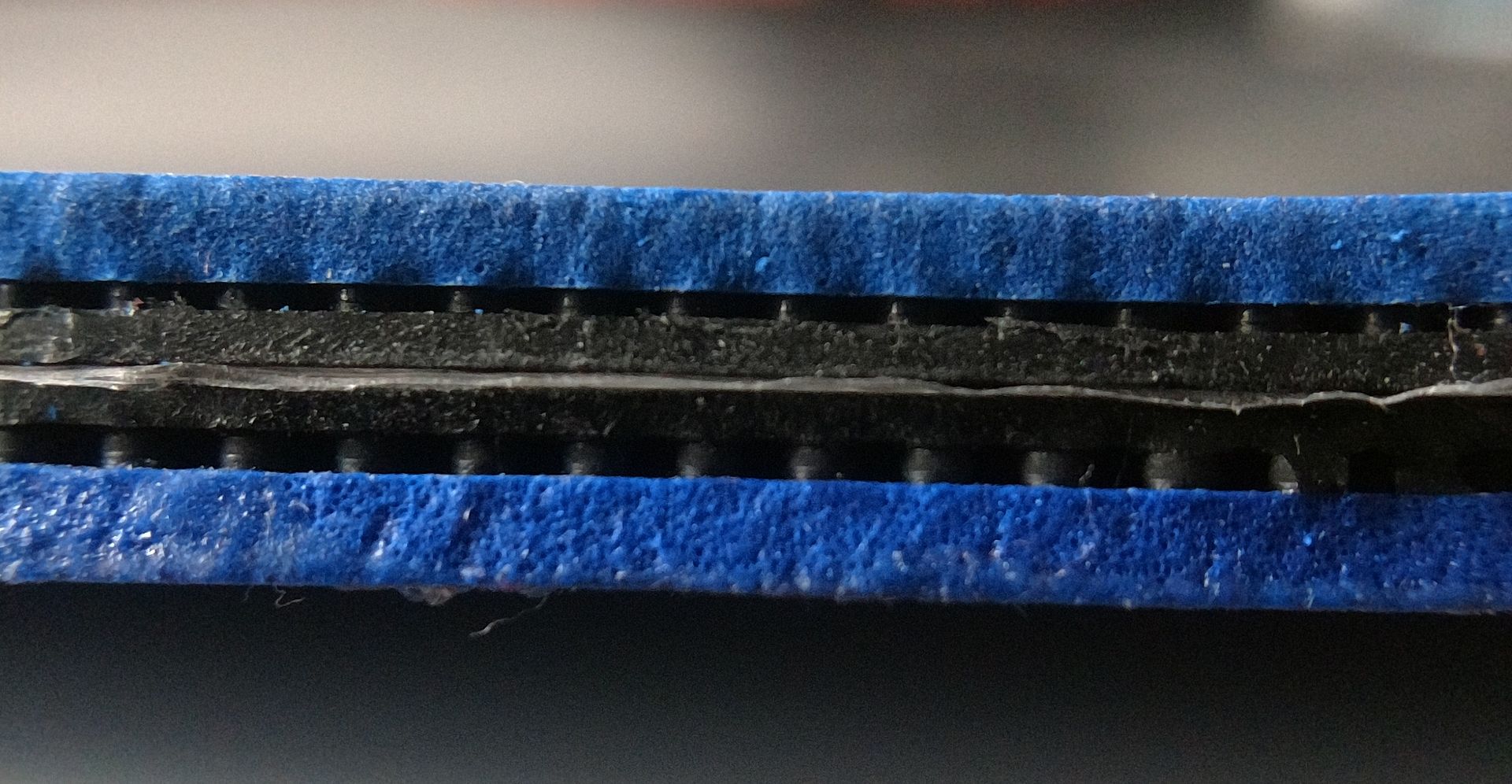 Top is Pro, bottom Nat. The pips are a total different geometry, so no idea how you can get away with the same ITTF code.