I've finally had a chance to test this new rubber from JUIC.
JUIC 999 Turbo: Tension and Spin! The ultimate version of the JUIC 999!

Juic 999 has dominated the table tennis scene with the top players. Now the ultimate version has been launched--999 Turbo! With Juic's original tension system in the sponge, and with greater rotation from the topsheet itself, Juic 999 Turbo offers players increased spin at serving and for topspin rallies, as well as great speed. JUIC 999 Turbo - The climax of JUIC999 series

Ratings:
* Speed: 13.5
* Spin: 16
* Sponge hardness: 4 (out of 5)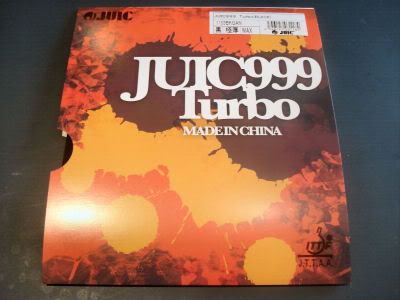 Package artwork is not the most impressive... not sure why they don't spend a bit more effort on this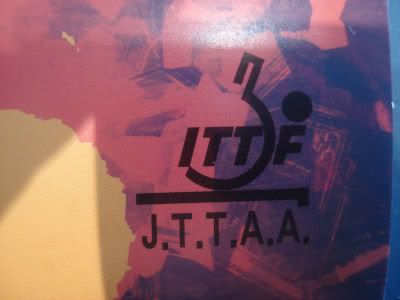 The rubber is JTTA approved... not sure whether this means it's of any higher quality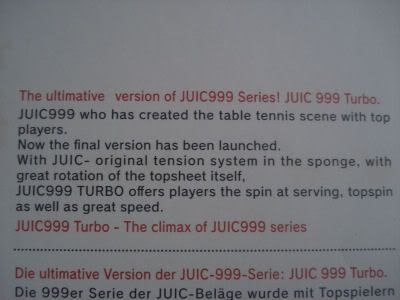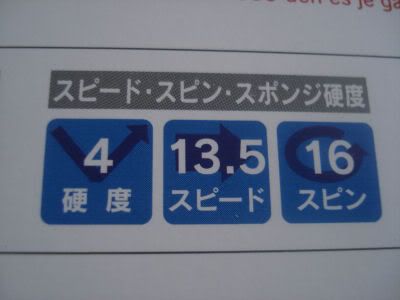 Although this rubber is mildly tacky, it comes with a paper protection sheet instead of a plastic one, which is a little unusual. I prefer plastic protection sheets for tacky rubbers, but it's not a big deal.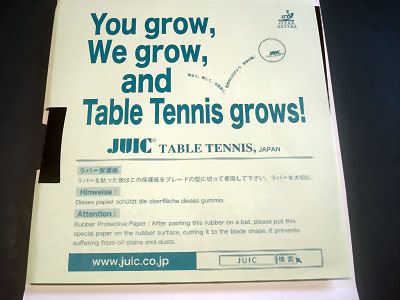 The topsheet looks of good quality, not quite as good as some japanese sheets but certainly among the best Chinese sheets. Instead of the usual very smooth finish that you find on other Globe 999 and JUIC 999 CHN sheets, this sheet has a bit of a fine grainy look. The topsheet is certainly tacky and can pick up a ball, but it's won't hold it.
Sponge feels medium soft and springy... definitely softer than JUIC 999 CHN and quite a bit softer than 999 Nat. Pores seem a little bigger as well, but not like those of the latest glue effect rubbers. The sheet did not have a significant dome, and there was no evidence of any type of tuning or tension. The topsheet and sponge are glued together extremely well.
Although the sheet is made in China, I'm not sure whether it's the sponge, topsheet or both. I expect it's a Japanese sponge with a Globe made topsheet, although it does look distinctly different from the Globe 999 or JUIC 999CHN topsheet. the glueing is also quite a bit better than most Globe sheets, as these are not usually glued together as well.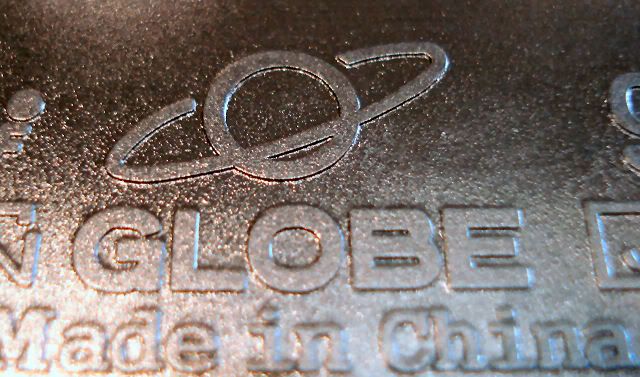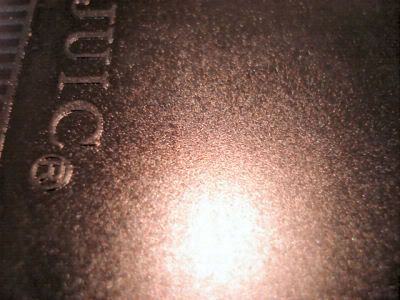 I have had 2 session with this rubber now, and I like it a lot, although I'm not quite sure if I'm willing to give it up for Thor's. It will add my review shortly, where I will compare it to Globe 999 nat, JUIC 999 CHN and Thor's.
_________________
OOAK Table Tennis Shop
|
Re-Impact Blades
|
Butterfly Table Tennis bats
Setup1:
Re-Impact Smart, Viper OX, Victas VS 401
Setup2:
Re-Impact Barath, Dtecs OX, TSP Triple Spin Chop 1.0mm
Setup3:
Re-Impact Dark Knight, Hellfire OX, 999 Turbo
Recent Articles:
Butterfly Tenergy Alternatives
|
Tenergy Rubbers Compared
|
Re-Impact User Guide