Very tempted - they're offering this, bundled with the net, for RM700 at the WTTC. That comes to USD165, more or less - a lot less than I'd pay buying it online. The v300's apparently been revised in late 2015:
https://www.megaspin.net/store/default. ... ipong-v300
I hit against one at the WTTC last Sunday, it felt OK. I figure I can at least use it for repetitive stroke practice. At this price I don't expect anything fancy, and I don't have a place to set up a big robot in any case. I can set this up after work in the lobby and have an hour of exercise. It can supposedly be powered by batteries, shouldn't be too difficult to make up a rechargeable power pack so I won't need an electrical outlet nearby (there are a few in the lobby, don't know if I'd need extension cords).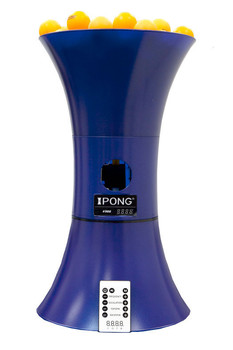 I guess it does look cool, if nothing else.. and I do have something like 400 practice balls sitting around doing nothing at the moment. One modification I might make is to put a hole in the ball chute in front of the net and that way I can put a bucket under the table to collect the balls.
On another note - all the "Huipang" clones on AliExpress are gone!
Iskandar