Had another thought. The rubber is BLACK. This probably means it's post-Tackiness, so it's probably no earlier than, what, 1976? 1977? Before that, pretty much all Butterfly rubbers were red (and possibly green or blue). It's also BLACK ON BOTH SIDES! So probably pre - 2 color rule.
This photo is highly annoying: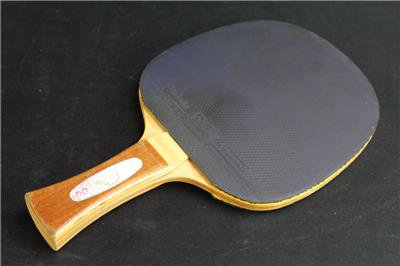 You can see a bigger version here:
http://www.auctiva.com/hostedimages/sho ... 0&format=0
All you can see is "99" so that's part of the name..
Bad photography.
Nice racket case, so it's probably higher end (though of course the case might've been bought separately):
Iskandar