After more than 6 months of planning, and lots of help from many people here, we've finally got some OOAK shirts, with graphics matching the forum logo, pics below. Sorry the picture are not very good, as the lighting is a little poor, shirt not perfectly straight and I'm not that good at taking pics, but I think you can get the idea...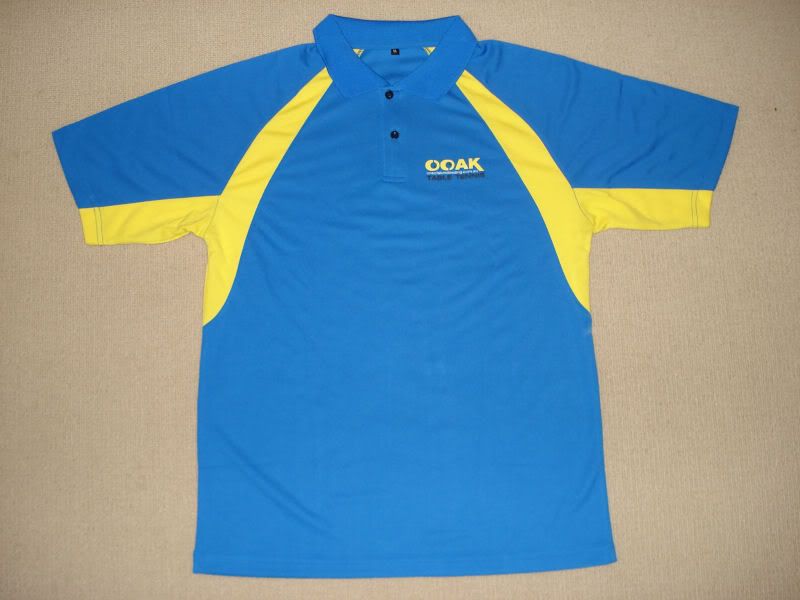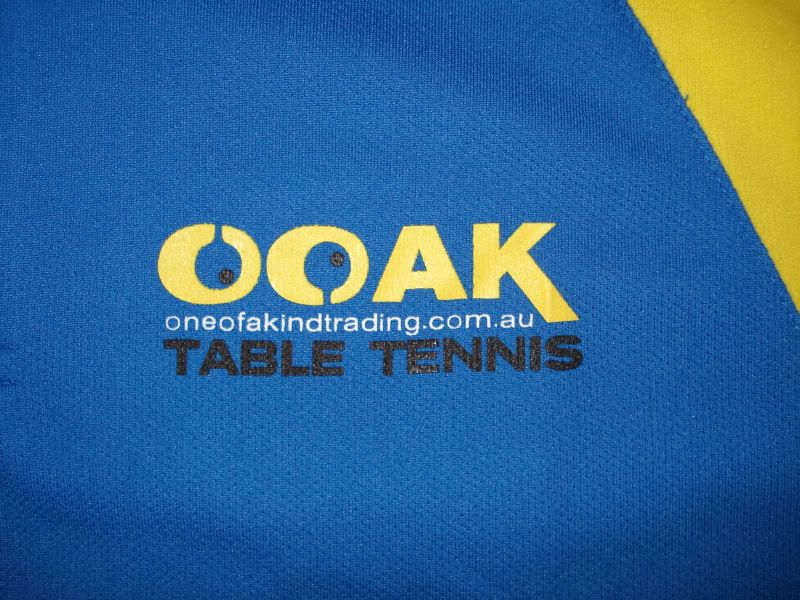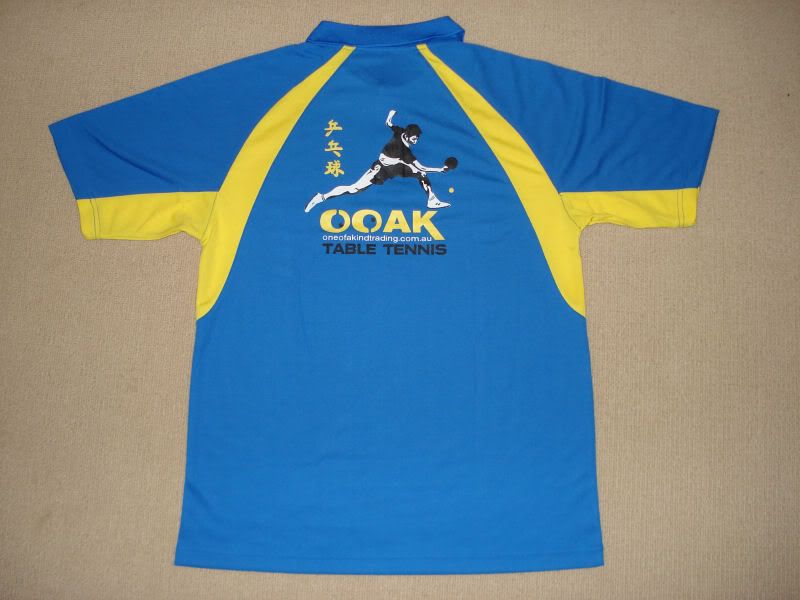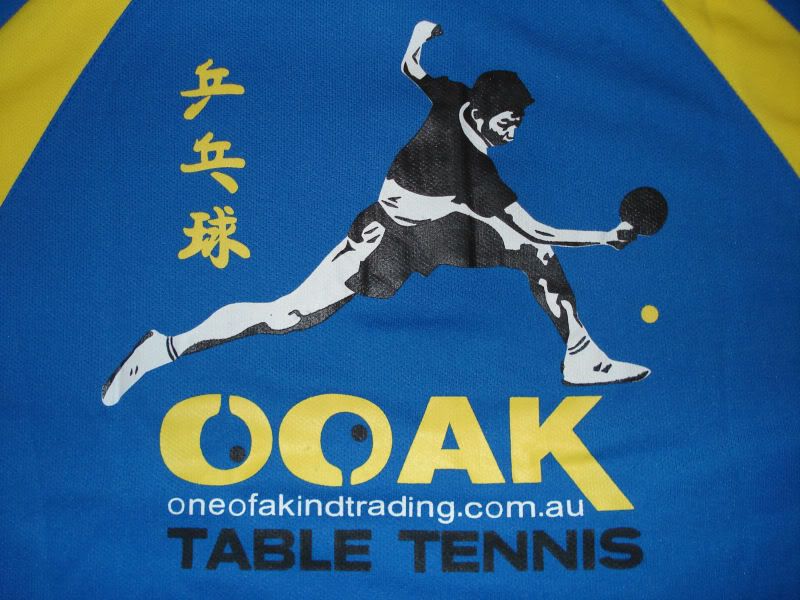 It comes in 3 sizes, approx measurements are as follows:
Size L: Height=73cm, Width=52cm [more like size S-M]
Size XL: Height=75cm, Width=54cm [more like size M-L]
Size XXL: Height=77cm, Width=56cm [more like size L-XL]
Note:
Width is measured from side to side on the chest
Height is measured from the top of the (folded over) collar to the bottom of the shirt
Material is very light, quite stretchy and quite good quality... I think it's microfibre polyester
Special thanks goes to Brabhamista, who's great help and artistic efforts made all this possible...
What do you think???
_________________
OOAK Table Tennis Shop
|
Re-Impact Blades
|
Butterfly Table Tennis bats
Setup1:
Re-Impact Smart, Viper OX, Victas VS 401
Setup2:
Re-Impact Barath, Dtecs OX, TSP Triple Spin Chop 1.0mm
Setup3:
Re-Impact Dark Knight, Hellfire OX, 999 Turbo
Recent Articles:
Butterfly Tenergy Alternatives
|
Tenergy Rubbers Compared
|
Re-Impact User Guide