Since Im true EJ
and there was lots of questons to compare my american Hinoki WRC 1 ply 10mm with 10mm hinoki and only one was some old 9mm darker I had to get an real thing.
So here is;
[img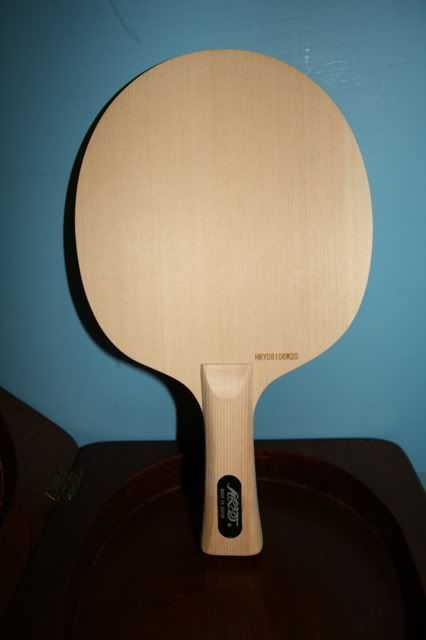 ]
[/img
]
[img
]
[/img
]
Here is Compersation 1 ply Kis hinoki v 1ply WRC American Hinoki
Speed: Both blades wery fast hard to say if one is faster / so speed same
Feel : Kiso hinoki feels soft as WRC medium soft
Vibration: Kiso Hinoki none WRC little or none
Dwell time: Kiso hinoki biger dwell time
Spin- Slow loops both blades wery spini hard to tell difference
- Loping mid distance speed same but spin / with Kiso I had more curve on the ball were WRC is more of slite curve so I guees Kiso holds the ball longer.
Play close to table apears to me not much difference here both blades have great control.
So my conclusion is 1 Ply Kiso Hinoki is havier but not bad with ruubers on 172 grams as WRC 166grams .
I must say that looping with Kiso was of great consistance and ball was hanging around mid of the table were same looping pase with WRC were around the back of the table and sometimes i would overhit the table.
In aggresive play both blade are awsome but Kiso shows litle bit more control.
I gues on the end is personal preference for players that love 1 ply blades.
I love both