They sound interesting, has anyone tried them? Supposedly designed for the new plastic balls...for whatever that's worth.
Colestt.com is carrying them and he has a short description.
Quote:
Assassin is a new offering from Air that is a versatile "utility" rubber designed for the player who wins points in a variety of ways. A firmer topsheets gives AssassinS more of a push/hit feel then the loopier Illumina. It is barely tacky, but fairly spinny. Reviews have been great.

DefenderS is a fairly spinny control rubber currently available in only 1.5mm thickness. The topsheet isn't sticky at all but is very soft and grippy. Even in 1.5 this is a pretty fast defensive rubber which has more of a punchblocking feel.
Air's new look website
http://airtabletennis.com/
has some descriptions:
Quote:
DefenderS is another proud rubber for the new plastic bell era. It's suitable for technical playing styles. We use the Chinese traditional tacky rubber technology to let DefenderS not only spin but also increase elasticity and power. Through our more than 120 days of continuous testing with the new plastic balls, we've mastered the reaction. DefenderS is your guide. The middle soft topsheet gives you enough grip, spin and control. You can easily catch and hold the ball. The new Cellular OriginalS+rfe37 helps you to improve the accuracy by 25%. DefenderS is the perfect balance between dynamic catapult effect and control. Through the understanding of Chinese Kung Fu, especially in Tai Chi Chuai, we obtained more inspiration. "Conquering the unyielding with the yielding, temper force with mercy" is the essence of DefenderS.
Quote:
AssassinS is good at professional style and popular style. You can easy play a professional style with it. Like its name, AssassinS is sharp, technical and dynamic. Forget the speed glue feeling. Let's experience the new feeling in the new plastic ball era. The new plastic ball is more slick and drifting. When you hit the ball, it's like you touch a broken celluloid ball, to make you negative to play the game. The Cellular OriginalS+rfe37 formula and technology give AssassinS more dynamic sponge and topsheet, more speed on its gluing and more spin on its topsheet. It's about 25% more elastic. Your mid-distance power is enough to play at any style. The special pips structure gives the rubber good support and grip. The sponge and frictionally sticky topsheet make it more spinny and create a friction drive. More power is more power. More grip is more spin and more control.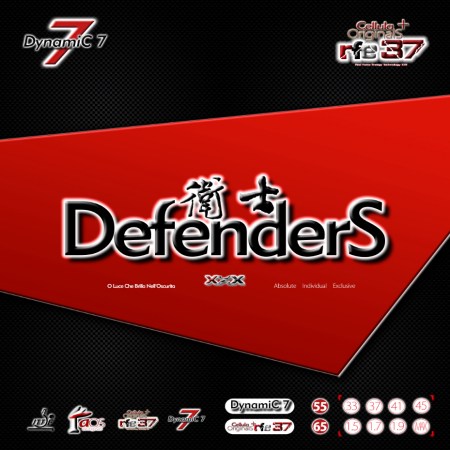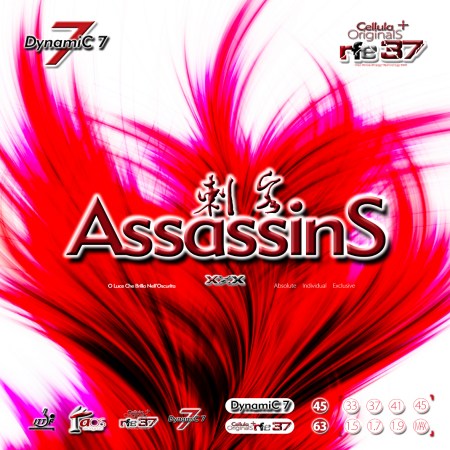 _________________
Blog:

"Holy Chtchet!"

⇝

Projects:

Player Equipment Grid
⇝
Comprehensive Thin Inverted Chopping Rubbers Grid
⇝ Please send me corrections or new submissions