multigryper wrote:
I found a DHS W3010/3020 (handle differences only, FL and CS) It's very good, speed is ALL+/OFF- although it's written All++ l, It's very controllable DHS H3 Neo, it's flexy but enough to give good feeling and not disturb control, control is very good and it's only 22.5$-25$ USD, It's also a 5-ply all wood. The weight is just great, I ordered some for my friends and myself, and got 84, 83.7, 83.4 (FL) and the CS one is 79.8 (CS is lighter) , It has standard thickness from 6.5-6.3mm Great for beginners, much better than the Sanwei M8 , N9s, N8s, N10s, N11s.

Got a link? Doesn't seem to be on AliExpress. If I could find the shakehands one that weighs 79-80 grams I'd buy one just to see if it's "better". There's a 301 but it's a totally different blade, of course. $70 or so.
Ah... ONE listing on ebay (only 2 in stock), ships from the US (which would cost a fortune).
https://www.ebay.com/itm/DHS-Wind-Serie ... 4510091023
DHS "Wind Series" apparently.
Away out here they got a name for rain and wind and fire
The rain is Tess, the fire's Joel, and they call the wind 3010...
Naah… doesn't rhyme..
There is a photo: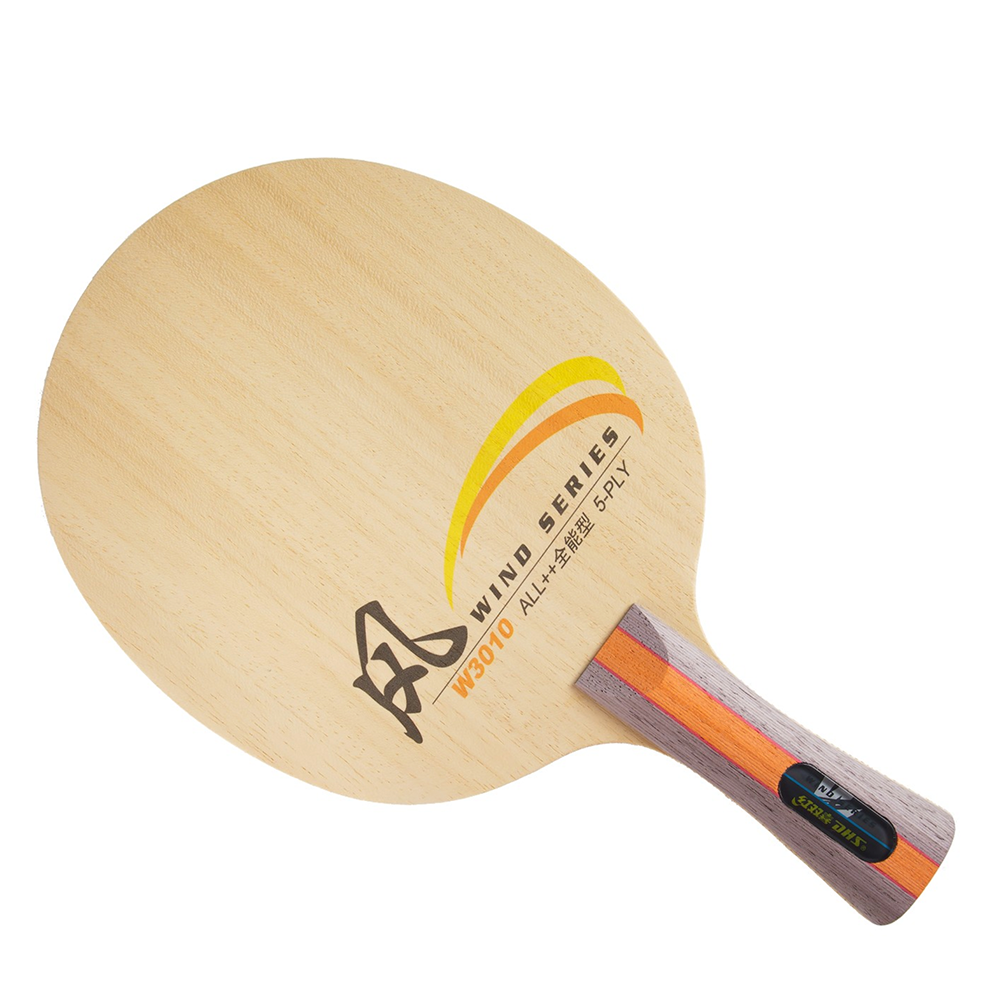 Haven't tried the Euro vendors yet (same problem with shipping). Wonder why you can't get it from China. Maybe it's very new, OR it's very old and out of production.
Ah... Tenryu has it:
https://www.tenryu.com.my/store/DHS-W30 ... =1443&in=7
RM51 is USD 17!
Problem is they say the weight is 89 grams. Oh well, I've been planning to pay them a visit for a LONG time now.. they're on the new train line extension. I'll pack my gram scale and take a ride out there soon. Problem is they're not open weekends.
Iskandar