I have ten, that's right 10, Dr. Neubauer Barricade blades. It's my reference blade for all rubber testing.
Today I tried a red Yasaka Original 1.0 on the forehand and DF 1615 pips on the backhand. I had never tried Original before, even though I'd had that sheet around here for years (I'd bought it by accident).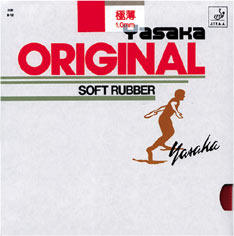 Anyway, since forum member Kryptos uses it (in 1.0 too) I thought I'd compare it to my Butterfly Tackiness Drive 1.5. Original felt pretty good and had good control but a flatter trajectory, so I was getting less arc on the ball than normal and I was clipping the net on some of my big attack shots.
Black 1615 was great as always, but it was just there for emergency use as I was mainly testing Yasaka Original. If I were to switch to it for real, I would need a black sheet and maybe with 1.3 or 1.5 sponge, if I could find anyone who sells those sizes. The only place I know is Iruiru.
I'm not looking to switch, but getting Tackiness Drive in 1.5 on this continent is such a pain in the rear thanks to Butterfly's stupid policies, that I'm tired of jumping through hoops and I'm open to new possibilities. Other replacement rubbers on my radar are Giant Dragon Allround and Spinlord Marder.
Wouldn't it be fun to have a blade with Yasaka Original on the forehand and Hallmark Original on the backhand?